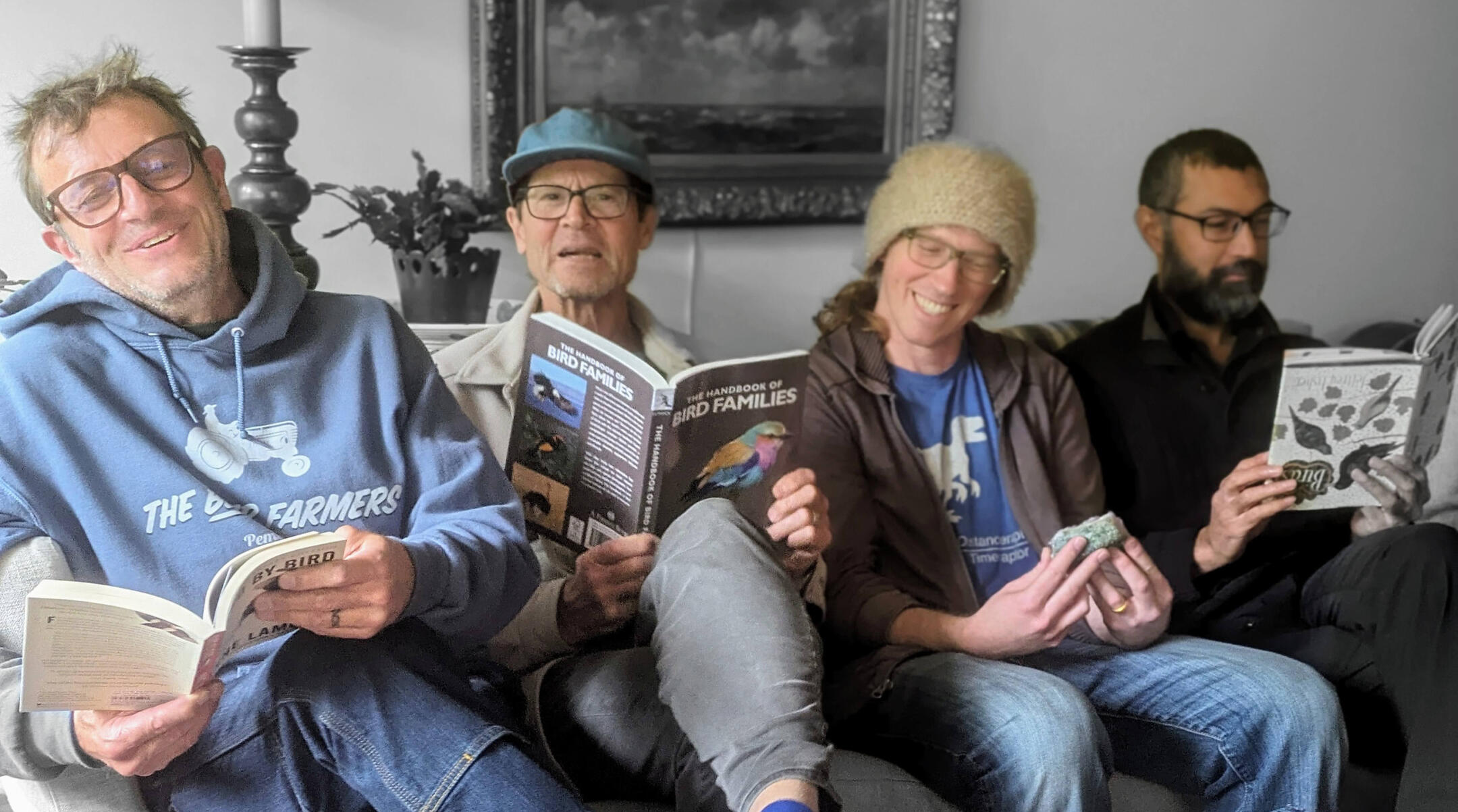 The Best Looking Band in Whistler & Pemberton
The Courageous Mountain Rangers are a 4 piece acoustic string band based out of Pemberton/Whistler. Brett, Jeff, Larry and Mike all trade off singing lead and harmony, and play a diverse range of songs loosely based on the bluegrass format.But don't let that fool you! While the instrumentation of mandolin, guitar, banjo, dobro and upright bass is traditional bluegrass, CMR is beyond a bluegrass band. The material they play is diverse, to make a bit of an understatement:
Hard driving bluegrass.

Blazing hot fiddle tunes.

Melancholy murder ballads.

Latin love songs.

Western/Texas Swing & Jazz-inspired numbers.

Plenty of originals.

Our own take on familiar songs by the Beatles, Neil Young, Gillian Welch, Steve Earle, and others.

Even some "grunge grass" covers of your favorite 90s grunge songs, and some Stevie Wonder tunes.
These youngins are also widely considered to be the best looking band in the Whistler + Pemberton area as well. So they've got that going for them, too!
Need a Backing Band (for recording or live)?
We have plenty of fun playing by ourselves, but if you'd like us to back you for recording or live performances, we might be able to arrange it. Here's us doing a live recording session:
Live Music Videos!
We've got LOTS of video of us playing. You can ogle The Courageous Mountain Rangers on YouTube for more. (And subscribe to it!)
Cabin Fever, by Mike:
Ride Alone by our very own Sir Lawrence of The Pemberton:
Feed My Sheep by Brett:
Get Back On That Horse, a fun cover:
Here's one of Jeff's originals called Teotihuacan:
Here's us covering a Steve Earle song, Leeroy's Dustbowl Blues:
Fiddle tune! Nesser by John Reischman. This video includes the "City Rangers", Uncle Hugh and Randy.
Here's from summer of 2019, backing an artist named George, one of her originals called Love. PARENTAL ADVISORY: She says "shit"! Watch your ears!
Want to see more? Head on over to YouTube and subscribe!
Photos!
You can print these out and keep 'em in your wallet, and tell all your friends about us.
We like to gig.
We have a calendar! Only one of us actually knows how to use it though.NOTE ABOUT COVID: We're laying pretty low, but have a few things we'll be doing. Keep an eye out on our calendar.NOTE ABOUT WINTERS: One of us heads to Mexico in the winter, but the rest of us play around, but it's not always on the calendar.If you're more into Facebook, you can see our gigs there too.
Want to see more? Head on over to YouTube and subscribe!